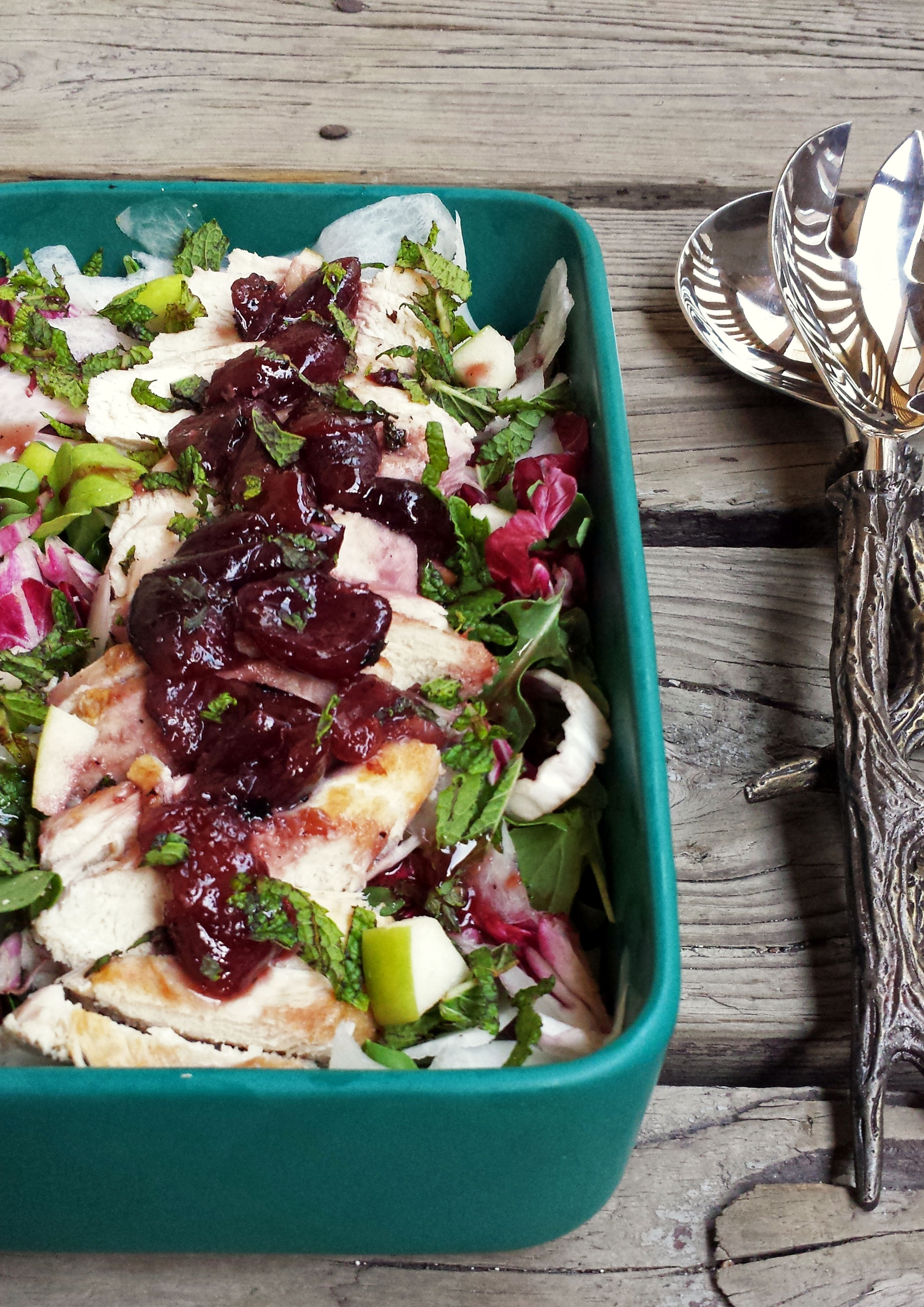 I woke up to carnage in my bedroom. My vicious, barbaric cockapoo Rafael had torn his stuffed giraffe, Girafael, into pieces. A lone foot lay morbidly across my pillow. I don't know if I should get him treatment. That's no way to treat your best friend. 
It is pretty entertaining when that sweet teddy bear of a dog turns into a wild grey wolf. This only happens on certain occasions, namely when we bring him home a beef ribeye bone from a steakhouse. Jeff and I actually are full-on scared of him. He gets an ugly look on his face, shows his nasty little pointed teeth, and looks at us like he doesn' even know us. Don't bite the hand that feeds you my ass, Rafael Haber. 
If you haven't been eating cherries, shame on you. They are only in season for a short time, so  you may as well fill your bathtub up with plump, sweet red cherries and flounce around in it like it's an adult ball pit. That was just a spur-of-the-moment fantasy of mine that may never come to FRUITion. Ha, I think I deserve an SNL hosting position after that one. 
Cherry-Braised Chicken Salad
Serves 3-4 | Ready in 30 minutes
1 lb organic chicken breast
1 ½ cup pitted red cherries
½ T coconut oil
3 large handfuls of arugula
1 ½ cups thinly sliced radicchio
½ cup daikon radish, peeled into ribbon
1 cup finely diced green apple
¼ cup finely chopped mint
1 T olive oil
Sea salt
In a large saucepan, heat coconut oil over medium-high heat. Salt both sides of chicken generously. Place in pan and cook for 2 minutes until golden. Flip and cook for 2 more minutes on the other side.

Add cherries and ½ cup water to the pan. Bring to a simmer, turn the heat to low, cover the pan, and let cook for 10 minutes. Remove lid from pan and turn the heat back to medium-high. Remove chicken from pan (leave the cherries), let rest a few minutes, and then slice the chicken into strips. Set aside

Simmer cherries, stirring frequently, until most of the liquid evaporates (about 5 minutes).

Toss arugula, radicchio, radish, apple, olive oil, and sea salt to taste in a large serving dish. Top with sliced chicken and cherry reduction.